One of the first issues that needs to be addressed when a couple first embarks on a male chastity lifestyle is male orgasm denial and how long it should be for.
In order to adequately address this question, it's wise to take a step back and determine what the man  had in mind in the first place when he originally broached the subject of male chastity with his partner.
The area of male chastity can cover a lot of ground, anywhere from permanent orgasm denial to mild chastity play. Both he and she need to decide where on this wide spectrum their interests happen to lay.
From a man's point of view, spending a week in a chastity device might be entirely too long. From the woman's perspective, a month would be a good starting point, moving upwards from there.
Is Orgasm Denial Harmful?
Let's get one common misconception out of the way from the get-go. A male will suffer no permanent psychological or physical damage by being denied an orgasm for a lengthy period of time. At some point, any build up in the prostrate will take care of itself by the way of an involuntary discharge.
That's what a wet-dream is.
For couples who prefer to spice things up a bit, there are always scheduled prostrate milkings and ruined orgasms; erotic subjects of their very own more suited for another time and place.
If he has in mind just some mild chastity play, then she should be prepared for the possibility of him trying to top from the bottom along with some bitching and whining when he hasn't been allowed to cum for three days.
This type of high maintenance and bullshit behavior on his part usually doesn't make male chastity worth her time and effort.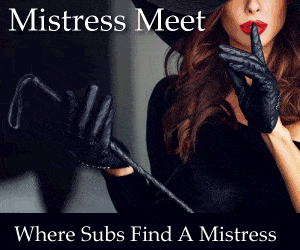 On the other end of the male chastity spectrum, permanent orgasm denial probably won't be appropriate for most couples, at least not at the beginning of his 
male chastity training anyway.
In reality, the man that has requested to have his orgasms denied by his partner needs and actually wants her to exercise some firm but loving control over the situation. He will require that his limits be pushed beyond what he thinks he is capable of.
For example, if he agrees to go a week without any type of release, then she should extend that time to ten days or maybe even two weeks in a male chastity device. It's then important that she emphatically sticks to to that predetermined time frame, with no questioning, begging, whining or recourse allowed on his part.
Her steadfast resolve will fulfill his deep-seated desire to be told 'NO' while at the same time will free herself of the tedious task of frequently getting him in and out of his chastity device and then having to deal with the
annoying administration of his orgasms.
The longer the male is denied, the longer he will be able to maintain the anticipation of sexually serving the female that he so secretly craves.
The longer the male is denied, the longer she can reap the emotional and physical rewards that naturally come with keeping her male chaste, all the while keeping her work-load to a bare minimum.
So to answer the question posed in the title of this article, how often should he be allowed to cum?
Initially, longer than he thinks is reasonable. Eventually he will come to
the realization that the definition of 'reasonable' is best left up to her.
Male orgasm denial for extended periods of time can be best achieved by requiring
him to wear a male chastity device for a time designated by the female partner.