Nina and I were best friends for years before we tied the knot. But honestly, a big part of why I married Nina was because her mother was absolutely gorgeous. Imagine a cross between Morgan Fairchild and Angelina Jolie, albeit much smaller "up top".
I figured that if Nina, tall thin and beautiful at 22 would age as well as her mom, I'd be a very lucky guy. Our dating and engagement period were fun and exciting although beset at times because she wanted to save herself for marriage, which I agreed was a reasonable goal.
What I didn't like was that she refused to fool around in non-intercourse ways, which I figured was related to adapting from just friends to lovers. But, she recognized the issue and kept saying that foreplay was silly, because all she wanted was the main course which we do from our wedding night on and that it would be "amazing".
I liked the practicality of a woman who didn't need all the wining and dining, kissing and snuggling and just got down to business so I took the leap. It was a bit of a mistake. Over the course of our 20-year marriage, the only thing we ever fought over was s-e-x. It was constant. She never wanted and when she acquiesced, she required for me to finish ASAP with barely touching her.
She seemed to receive zero pleasure, had no interest in pleasure, just wanted to fulfill the minimum marriage requirement. So, I took to other women–at first just regular girlfriends and then to make things easier, escorts. After a few years, she found out, understood why I was doing it and after some work on our marriage, things improved ever so slightly for a short while, and then they went downhill again. I never felt satiated, fulfilled, wanted, so I continued my extracurricular activities.
One interesting perspective however is that of all the women I spent time with, Nina's pussy was far and away the best. I could last 20-30 minutes with a condom with any other woman, but then when it came to Nina, I was done under 2 minutes (and that was with a condom).
Without one it was more like 30 seconds. It's hard to describe how soft and amazing it is and none of the other women even came close. So, I sought to get from them what I couldn't from Nina. I largely stopped having intercourse with them and became obsessed with making them cum with my tongue.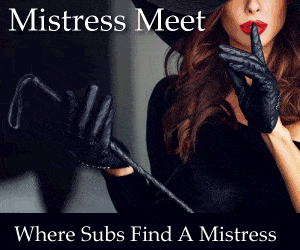 This was one way I was certain I wasn't getting the fake oohs and aahs from intercourse–this was the real deal. I could feel their stomach quiver, their thighs close hard on my head. And these girls were often so relieved not to have to act, not to have to be "taken", they loved having me go down on them for an entire hour, where they could check their phones, relax and just enjoy.
I felt used, which felt right to me, given how little self esteem and self confidence I had after years or constant rejection and apathy. I consumed porn obsessively and after sampling a little bit of everything, settled on female domination, face-sitting, chastity and cuckolding (BBCs only) as the areas that really turned me on. I even asked Nina to lock me in chastity which freaked her out. She threw out my plastic CB-3000 and thought that was the end of that. It only sent me deeper into submission to all women.
One day, while walking in midtown, I saw a stunning, unique, exotic looking woman. I chatted her up, took her to an expensive lunch and found out that she was part Ethiopian, which explained her beautiful color and her fine facial features and part Eastern European, which explained her blue eyes, perfect boobs (firm perfectly round balloons that were just a little too big for her frame) and a white woman's body, very well maintained–long thin legs and a small tight butt.
She looked amazing in her skin-tight jeans, insanely high heels and tight top. We continued to chat, and I told her about the disappointments of my marriage and even my kinks. She said she'd love a man who would go down on her like that without expecting reciprocation.
She asked how long I would ideally love to go down on Nina and I told her 2-3 hours to worship her body. She swooned and said, she'd love it if a man would go down on her for 3 hours. I said I'd be glad to and we made arrangements.
Once I booked the hotel room and gave her the room number, she told me that I should bring $1500, which would be $500/hour which a woman of her caliber deserved. I said "I didn't realize you were an escort!" She responded, "I'm not, but I know you want to worship this body and if I can get 3 hours of tongue worship for free or 3 hours of tongue worship for $1500, I'll take the money AND the orgasms!" Somewhat dejected that this wasn't an organic conquest but a contracted one, I took the money out from the bank near the hotel and prepared.
Mary did not disappoint–she was wearing a light, airy sundress, high heels and a sexy wide brimmed hat. She smelled amazing. Once inside, she kissed me and melted me to my core. I showed her the money on the table and she told me to strip. I tore my clothes off and presented myself to her. She walked around and inspected me, then told me to get on my knees right in front of the chaise lounge in the corner of the room.
She sat down, spread her legs, shifted down in the seat and then lifted her legs to reveal a stunning, freshly waxed pussy. I went to work worshiping this goddess of a woman. Mary spent around 45 minutes lounging as I licked her through multiple orgasms.
She was a squirter, which was my first, and although the liquid didn't taste particularly good, it further brought me deeper into submission to lick it all up. Once her legs started cramping because of the position, she pushed me back, yanked off her dress and motioned for me to lie down no the bed.
I lay down on the king sized bed–she directed for me to lie down with my feet by the headboard and head by the foot of the bed. Then she stood with one high heel shoe on either side of my face and lowered herself onto my mouth. She rode my face for over an hour, through multiple orgasms. Halfway through, she turned on the TV as she stayed in place and had me lick her gently but when she couldn't find anything good to watch ,she just left it on CNN, lied down next to me on the bed and then told me to worship her ass.
I kissed her incredibly firm, perfectly shaped ass, She then instructed me to lick her hole, which I'd never done before and wasn't very excited about. She said lick it or we're done, so I went to town on her ass. Licking around, up and down and then eventually tongue fucking her tight hole. I was obviously doing something right because she moaned harder than she did while I ate her pussy (except when she came).
Just after three hours together, Mary came one last time, got up, slipped on her dress, grabbed the cash and told me to email her. I cleaned up and was elated–this type of encounter was what I was missing. I felt totally addicted, exhilarated and excited to see her again.
I was also rock hard and leaking and masturbated. I was done in 20 seconds with the bathroom body lotion and went home. That night, I came on to Nina and got the usual results from her. "No thanks, I'm tired" and then she rolled over to sleep.
So, feeling lonely, angry and compelled,I I emailed Mary. I told her I loved serving her and would love to do it again. Mary responded the next morning that I was great and that my oral skills were being wasted by not using them nightly. She said that she'd love to "use" me again and we got together 2 days later.
She reminded me to bring $1500 in cash. We continued to meet like this and I became more and more submissive. I went through all my secret cash reserves and asked Mary what I could do to keep worshiping her. She said that as much as she enjoys my tongue, she has been wanting a really hot, hung guy to give her the fucking she needs.
As disappointed to hear it, it wasn't a surprise that 1) a woman like that would want a hung guy 2) that she wouldn't have any use for my 5″ dick. I was surprised that she was telling me this though and what it had to do with my request. Long story short, we would go together to bars and clubs, let a handsome guy pick her up and then tell them that I was her husband who wanted to watch and participate in a cuckold session.
We even got matching wedding rings and had "honeymoon pictures" of us on eachothers' phones. As we embarked on this new aspect of our relationship, she told me that I could pay her "just $500" per session if I would help her find hot hung guys to fuck her, and fluff them both. I wasn't sure what that meant, but she told me I would be licking her until she was dripping wet, then sucking the lucky guy off until he was hard and then would have to lick her pussy clean when he was done with her (and possibly suck him off again to get him hard for round 2).
I was instantly nauseated that Mary thought of me this way and that she'd expect me to do that. I told her I wasn't gay and that was disgusting. She very calmly told me that I was right. That she likes getting fucked, not giving blowjobs for just that reason but that if I wanted to continue to serve her, I needed to do everything in my power to please her. I was adamant "I absolutely won't do it!" I said. "Then, we've enjoyed each other for the last time, I'm afraid" Mary said, somewhat nonchalantly.
Mary moved towards the door, collected her things, reached for the knob and I knew I couldn't change her mind. "What if I could put together $1500 again every time we meet? I can take a second mortgage out on the house and not tell Nina.
Can we continue to see each other at $1500 per session.?" I begged. "Oh honey, I dont like that you've been holding out on me. But now I'm more interested in furthering your submission that I am your money. If you don't agree this second to be my fluffer, we are done!" I fell to my knees–"OK Mary, I'll do whatever you want" and that began my true life as a fluffer slave for Mary and her boyfriends, who always seemed to be very good looking, tall, broad, built, hung (8-10″) and black. After a year sucking dozens of black cocks, and licking dozens of creapies clean, Nina managed to break into my email account.
She found pictures of me blowing these guys, of Mary facesitting me, of me in all sorts of compromising positions. She found emails where Mary explained that there are two types of men in this world–those that are Alphas with big dicks and aggressive personalities–they are the ones who get to fuck women like her.
Then there are the small dicked, meek submissives like me who don't get a preference. I was meant to serve both groups–Alpha men and alpha women in any way they want and have to learn to derive my sexual fulfillment by pleasing them. Nina also found correspondence with Elise Sutton, Lady Misato and other female dominants advising me how to be submissive to Nina and awaken the inner dominant goddess in her.
I had emails begging for Mary to lock me penis up in chastity and her refusal to steal Nina's cock–that Nina was the one who should decide what to do with my penis. Needless to say, NIna was irate. I lied to her, used so much of our cash reserves, talked about our sexlife with others and she became petrified that I was gay and might have an STD from swallowing all those loads. We talked about it for weeks as we waited for results from STD tests.
Once I was found to be negative for all STDs, Nina sat me down and told me that she discussed things with her mother. I felt so betrayed and embarrassed. She said she understood why but she needed to talk with someone and she didn't think her friends could be 100% trusted to not gossip.
Nina told me that if I wanted to stay with her, I had to sign over the house, cars, investment accounts to her mother who would place them in a trust. My direct deposit would go into her account that Nina would have access to, to pay bills. Barbara, my mother in law would keep the money in trust for Nina.
This way, if I ever left her, there'd be no marital assets to split, only credit card and bank loans in my name. I reluctantly agreed to do that. She also said that I would get my wish and she would order a steel chastity cage for me to wear 24/7. I was both enthralled and fearful for the obvious potential. Nina said that her mother would hold both keys and only let Nina release me when she felt confident that I was being a good husband and completely changed my ways.
I was a broken, embarrassed man. I agreed to Nina's terms. Even more embarrassing was when she sent me to her mom's house to sign some papers. I just couldn't meet her eyes. I was so embarrassed that I cheated on her daughter, that she knew I had a 5″ dick, that I had sucked hung black guys off and swallowed their cum. There was so much to be embarrassed of.
Barbara had me sign a bunch of papers–I didn't even read them because I had nothing to protect. The silence was deafening as I signed page after page. She had barely said a word to me since I entered her house. Once the papers were locked away in her safe, she told me to strip.
I was shocked but being naked in front of my mother in law was probably no worse than what she knew about me. I removed all my clothes and looked down at her feet. "So, David-look at your pathetic little body–you're short, flabby and have a useless dick.
What did you think you deserved for Nina to want to have sex with you?!" I had no good answer–just bright red blushing. "Answer me NOW David!" she bellowed at me. "I don't know, I guess I don't deserve her." i mumbled "Damn right, you don't. I don't think you deserve to have sex with ANY woman.
That's why I'm taking control, especially since it seems like Nina couldn't. Here, put on this chastity cage, then I'm going to lock it." I struggled to squeeze my balls through the tiny steel ring–it was painful but eventually it worked. Then Barbara put the tube over my dick, shut the thing and then used one of those long thin keys to lock it. It wasn't one of the those regular padlocks–it was built into the device so it can't be picked or broken.
She then took both keys that were on one ring and left the room for a few minutes. When she returned, we had a long discussion about what I did. She found it fascinating that I loved giving oral but when I told her that it was the only way I could be sure I was getting a woman off, she seemed to understand. She admitted that she never received oral in her life and was wondering what it felt like.
I told her the ladies seem to love it and it's nice because as long as you're not mono-orgasmic, you can enjoy hours and hours of it without walking sideways the next day, worrying about getting pregnant, etc. "Well, I haven't had to worry about pregnancy in a long time but I am in a pickle now. You see, your father in law is nearly 70 and almost never is able to get it up.
He used to take Viagra but he's got blood pressure issues and the doctors have warned him not to take it and that his heart can't support intercourse. It's very sad for him to think that his sex life is over." "Oh no, I am NOT blowing my father-in-law just because he can't have sex." "Interesting idea, David, although that wasn't where I was going with this.
First of all, your secret life and our arrangement stays between us. I don't want him disappointed in you and worried about Nina. Second, you know about those surgeries I had a year ago on my 'lady parts'?' I nodded. Nina had told me but it was supposed to be a secret.
Well, the doctor says that I shouldn't have intercourse for months, possibly ever again. I tell you, the golden years aren't so golden–they really suck. But, your talents are particularly well suited for my needs. Why don't you show me what this oral sex is all about?"
I was smart enough to know that this could be a trap. "I got in trouble with Nina giving oral to very gorgeous woman I saw. I'd prefer if you asked her if it was OK." "How sweet, but do you think I would really let you lick my pussy without clearing it with Nina first?" "Oh, ok, wonderful." and I dropped to my knees in front of her. "Oh no you don't. You've been perving on me since you married my daughter. You think I didn't notice all the times you looked down my shirt, up my skirt, at my butt, or that I didn't notice when my dirty lingerie was in a different place than I left it only on days you were in the house? No! You are going to be cuffed and blindfolded so you don't get carried away and with that, she took out a steel pair of handcuffs and a black eye mask.
She cuffed me with my hands in front, then put on my mask. She then pushed me down onto my knees, sat down on her armchair, shuffled a bit and then I could finally smell it. She told me to start. I blew gently on her labia, kissed her thighs, licked the place where here thighs meet her pussy, kissed her outer lips, blew again, all the stuff I'd do my first time going down on someone.
Judging by her breathing and moaning, I knew she'd be a regular given that I hadn't even touched her clit yet. I then proceeded to give her an incredible licking and she came in only 3 minutes. She came hard, nearly crushing my ears with her thighs. I sat back on my haunches while she recovered, awaiting my next command.
This was not the worst punishment at all. "Wow! That was amazing–I'm hooked. OK, So from now on, you are at my beck and call. I will summon you whenever I want, within reason–you still have to earn a living to support my daughter. Every time you give me an orgasm, I will give Nina $200 in cash. I suspect this will be an early inheritance but I see you doing this for me daily! At the end of every week, I'll bring the cash over to Nina.
Hopefully for all of us, it'll be thousands every week and given how much we have in retirement savings, I'm not worried about ever running out." Once she was redressed, she removed my blindfold, uncuffed me and told me to leave.
My cage was throbbing as my dick tried to get hard. Here I was a sex slave to my gorgeous mother-in-law who I've been crushing in since her 50th birthday when I realized how gorgeous she was. In the past 5 years, Barbara and Nina have both used my services regularly and as skilled as I thought I was, I've only gotten better. Both mother and daughter also have learned to enjoy analingus and regularly have me lick their asses between orgasms since it keeps them on edge but they can't cum from it.
Nina has also had me fuck her regularly with a strap on/extension that fits over my cage. Seems she indeed loves intercourse with the right equipment. Barbara received approval from her doctor to try intercourse and I've set her up on dates.
We started with nice looking 40 and 50 year old me with nice cocks–slightly thick, slightly longer than average and she enjoyed it immensely. She recently asked me to find her a very hung black men to fuck to see what all the talk is about. Nina has been regularly fucking our black neighbor who takes her whenever he wants, as long as the kids are out of the house or asleep.
Sometimes Nina spends the night at his house, sometimes she has me service both of them. Our relationship has really changed drastically in the past few years and Nina and Barbara are both enjoying their lives so much more than before. I love being owned by two incredible women and being forced past the point of comfort so often, but the frustration has become intense.
My chastity period has extended from 1 month, to 3 to a year. Nina has also affixed the sharp points of intrigue to my cage, which is so incredibly painful, I've trained myself not to think of porn, look at women or fantasize.
My entire life is dedicated to make mother and daughter happy and I wouldn't change it for anything, assuming I owned anything to give…