Ultimate Gallery Of Male Chastity Captions
Looking for male chastity captions? Captions like this can be so erotic….accompanied by images that get our little submissive hearts pounding. Beautiful women declaring how they are going to capture our dicks and turn us into putty in their hands.
Enjoy our male chastity captions below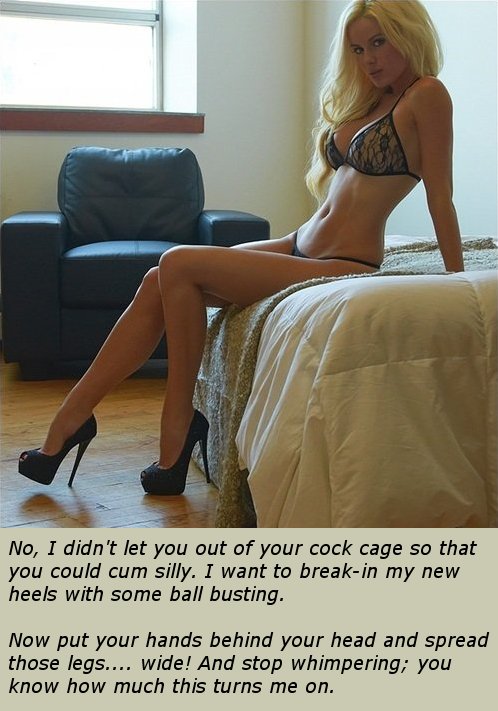 More male Chastity captions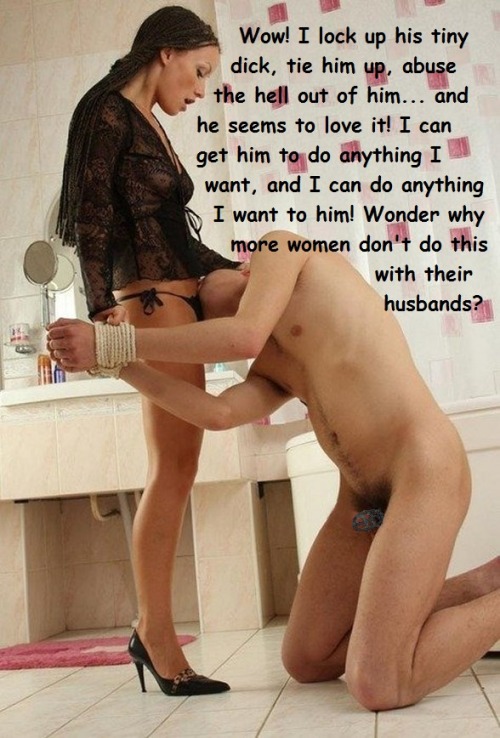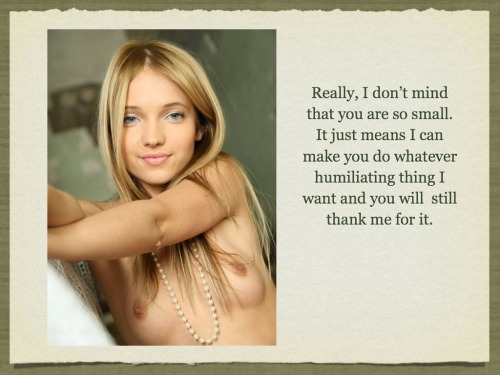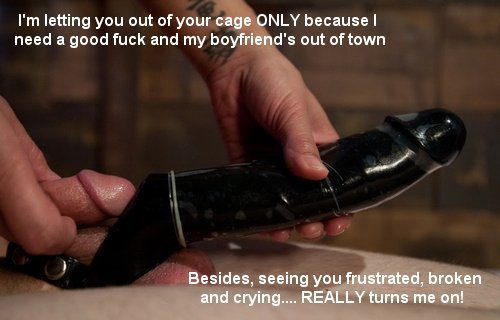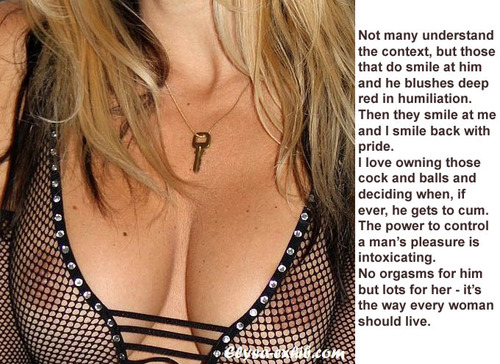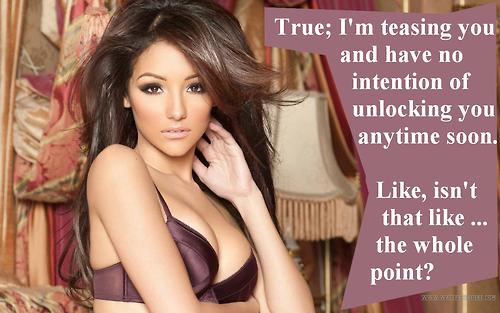 The Distinct Viewing Pleasure of Male Chastity Captions
Male chastity is a very specific fantasy that many men have. They fantasize about being denied sexual gratification and the intense and pleasurable sensations that come along with it. This is not for every man, but you owe it to yourself to explore it if it sounds appealing to you.
If you are a man who fantasizes about male chastity, there is an outlet where you can not only fuel your male orgasm denial fantasy; you can use it as a test to judge whether this is really a concept that truly turns you on.
Creative and titillating male chastity captions make it easier to visualize a situation where your woman is denying your gratification and dominating you into refraining from sexual release.
If you want to introduce yourself to the concept of male chastity then captions make it much easier to visualize a chastity arrangement with you and your partner.
They usually include a sexy and desirable woman looking in your direction and telling you, in various ways, that you are forbidden to have an orgasm.
The goal of the captions is to tease you and follow your male chastity fantasy so you deny yourself the release your body craves from looking at the captions. To find captions like this; all you have to do is enter it into a Google search.
Male chastity captions have become so popular that there are several galleries of captions on picture sharing sites like Tumblr that you can browse through and see which ones are the closest to your specific fantasy.
Turning Male Chastity Fantasy into Reality
The male chastity captions are titillating and definitely help prepare you for male chastity in real life. They will also help you gauge how much the concept of male chastity excites you so you will be absolutely sure that this is what you want when you enter into a real life agreement.
You might even want to search several captions to see which ones fit your specific desires and show them to your partner.
This will give them a specific idea of the motivation behind your desire for chastity. You can either decide to use will power to refrain from orgasm or you can use one of the growing number of male chastity devices on the market to assist you.
Doing it yourself without a device is called honor chastity and is infinitely more difficult than using a device. Either way; captions are one of the best ways to ease both you and your partner into the idea of male chastity and help give you a better understanding of your own desires.