There are a lot of wannabe sissies that truthfully, don't have what it takes to be a bonafide sissy that is worthy of the name. Let's find out whether or not you have the potential to become a real sissy maid.
I think it all begins with the proper mindset. Becoming a chastity sissy to be proud of will require you to exorcise any 'macho-man' desires still left inside of you.
A true sissy is no longer a real man, but a chastised sissy maid. Being a sissy means you are no longer
required to control anything or anyone. Your only role is now to perform the duties of a sissy maid. You simply do what you're told to do.
Couldn't be any simpler than that. You will also probably be thinking at this stage about finding a keyholder
The next issue is body hair. Women shave because it's feminine and sexy. As a sissy, you need to start shaving from head to toe…. no body hair allowed! Once you start to shave, a shift will begin to take place inside of your head.
A transformation from male to sissy. Once a week is fine to begin with. You will be amazed at how quickly you become proficient at it. Before you know it, you will look forward to shaving more often.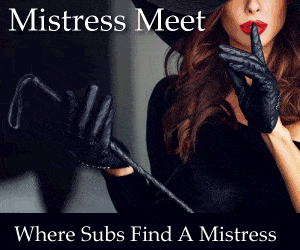 Time to talk about clothes. Sissies are gurls so they don't wear men's clothing unless absolutely necessary. Real women adore the sexy feeling that soft, silky fabrics have against their body.
If you work outside of your home, a pair of panties, garter belt, and nylons should always be worn under your work attire.
When home alone, thong panties with a matching bra along with high heels at least 4 inches in height should ALWAYS be worn.
Start keeping your panties, bras and lingerie in one of your regular dresser drawers. There is no need to hide them away any longer. You are now becoming a
true sissy so start acting like one.
You need to wear high heels constantly as you will need the practice to learn how to walk properly in them.
This will take some time. As a new chastity maid, you have a lot of catching up to do. You eventually will become very comfortable wearing heels, so much so that the time will arrive that you will never want to take them off (and why would you)!
You are beginning to look and feel like a real sissy. There is one problem though…. your undersized and underperforming dick. Look, if you were hung, there wouldn't be any reason for you to be a sissy.
Real men have big dicks, that consistently get hard, so as to fuck women the way they need to be fucked.
That's not you; women don't fuck sissies! That's exactly why a sissy's dick is kept under lock and key because she doesn't qualify as a man anymore.
The only way you should ever be fucking a girl again is with a strap on dildo. That's your role as a chastity sissy.… to serve…. preferably in the most humiliating,
and frustrating way possible.
If you don't have a chastity device yet, it's time to start thinking about ordering one. Long term denial will keep you in a constant state of arousal that will enhance your ability to perform your sissy duties in outstanding fashion.
What Does It Take To Be a True Sissy In Chastity
A true sissy wants to always look as sexy and desirable as possible. Skinny is sexy! You will look better in feminine clothes with an in-shape body. You are no longer a macho-man-pig that eats pizza and drinks beer. Sissies don't do that; beer bellies don't appeal to them.
It's time to 'starve-down'. Your appetite and psyche will adjust accordingly once you commit to eating less…. a LOT less. When you acquire that thin body that looks fabulous in your sexy sissy outfits, you will be super motivated to stay sleek and slim.
Let's talk make-up. A capable make-up job will add the finishing touches to your sissy persona. If you don't have anyone to help you out with this, it's really not a bad idea to learn how to apply make-up yourself. This will take some time and practice to become good at, so start practicing now!
Besides the essential stuff to have in your make-up kit like foundation, powder, eye shadow, eye liner and lipstick, you should also add a lip-liner pencil in order to draw in fuller, sissy-like lips. And nothing will turn you into a desirable sissy faster than a set of extra long false eyelashes.
One last thing to talk about. Since you have given up your role as man, such as it was, and now consider yourself a true sissy gurl, you will undoubtedly
find yourself in situations that any woman would, sexual relations with someone of the opposite sex. The opposite sex of you is now of course a man.
You're still heterosexual but as a sissy, the naturally sex partner for you is now of the male gender. Although you're no longer qualified or permitted to fuck girls, you are more than capable of pleasing a man.
But you need to start practicing. You can develop and refine your oral sills sucking on a dildo. Also, purchase a butt plug and keep it in your ass for extended periods of time in order to stretch yourself out.
Men typically don't like the gagging associated with an inexperienced sissy attempting to swallow a dick that's too big for her. That same big dick will tear your ass apart if your aren't adequately stretched out beforehand.
If the thought of having a sex with a man thoroughly disgusted you when you were a 'man', don't worry. As a sissy gurl you will learn to crave a nice cock,
both in your mouth and up your ass. When you are able to swallow his load without gagging, you have reached the position of a true sissy.
To recap, you've come to terms that your lot in life is as a sissy maid and completely given up on the idea of being a real man.
You're now smooth and sexy, as in hairless.
You wear bras, panties, high heels and lingerie every chance you get.
You're dick is now locked up (as it should be) and you are beginning to feel the benefits of long term orgasm denial.
You are losing weight as you want to be the best looking sissy you can be.
You're taking every opportunity to improve on your make-up skills.
You are training your mouth and ass to properly service a dick.
Being a true sissy is all about letting go of the need and desire to be a man any longer.
It is so freeing; there is nothing to worry about any more.
You no longer need to be afraid to approach women. You will never again be nervous about asking a girl out as you won't be doing that any more. There will be no anxiety associated with getting it up and keeping it up. There are no dates to pay for or presents to buy. All your extra money will now be going towards make-up, lingerie and high heels.
There is nothing more for you to concern yourself with other than looking as pretty, sexy and feminine as possible.
Once you admit to yourself and the world who you truly are (a sissy),
everything naturally just falls into place.
You now think and act like a girl. But remember, in order to completely remove any last remnants of masculinity, your dick must be locked up and denied for extended periods of time. The only way to effectively do this is with a chastity device.