There comes a time in every dominant woman's life when she has to decide whether or not she's going to allow her submissive male to orgasm.
Many women feel that it's a healthy choice that will keep her male happy and safe. Others simply see it as a reward for following orders throughout the week or month.
Either way, she also has to decide how she's going to let him achieve his orgasm. Most women don't enjoy granting him the right to have sex with her, so other methods have to be employed. It's always best to make sure that the act involves a good amount of submission to keep him in his place.
The easiest method is simply to let him masturbate. With this way, she doesn't have to touch him or provide any stimulation. The male will typically be so in need of an orgasm that a few strokes is all it takes. Sometimes make it more exciting if you allow him to browse kinky porn to get him even more worked up. Like stuff at Kink.com Discount.
If a layer of submission and humiliation is desired, the woman can always order him to ejaculate on something specific, like their shoes or the floor. Once he reaches completion, he can also be ordered to eat his semen to complete his submission.
The other option is to use a device or her feet to make him ejaculate. This has the added benefit of making him feel like an animal that needs to be milked to keep him calm and healthy. Something like a vibrator can be held against his shaft.
As long as it's been a long time since his last ejaculation, he'll be able to achieve orgasm. He can also be ordered onto his back to have his penis pressed and stroked by her naked foot or in high heels. Once again, the semen can be eaten by the man to make him feel more submissive.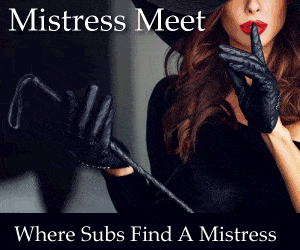 The most humiliating way of making him cum is through pegging. The dominant women can wear a strap on dildo and anally penetrate him, making sure to massage his prostate.
This will cause him to release his semen in an act called prostate milking. Conversely, she can use a vibrator or her fingers to massage the prostate. This way of making him ejaculate will feminize him and make feel like less of a man.
It's the most effective way of keeping in his position within the relationship and reminding him of his place. Once these acts are completed, he can be reinserted right into the cage until his next treat.