If there's one chastity cage that everyone should have an eye on, it's the Cellmate Chastity Cage. This thing is next level when it comes to keeping yourself, or your lover, locked up. It looks great and it functions perfectly – it's the next generation of male chastity cage!
It's even designed and machined for long term wear. There's never any need to take it off, unless it's to change the battery. With a single one lasting for almost a year, it can be clear to the person wearing the cage that they're not getting let out any time soon.
This new model has a sleeker design and is much more responsive than the previous generation. One tap on your phone and you have total control of the device.
Male Chastity Lifestyle Special Offer – Get 25% off with this code: MCL2020
It comes in two different sizes
There's no one cage that can be a perfect fit for every man on the planet. That's why this one comes in two different sizes. One is long and one is short. Within each of those different lengths, you'll also get two rings to secure the man inside the device.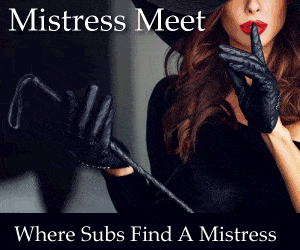 The small ring has a 4.7 cm diameter while the large ring comes in at 5.1 cm. There's just no excuse to not spend all of his time locked up now. There's a device to fit everyone, no matter what's going on with length or girth.
It has a sleek, lightweight design
Nothing is worth getting if isn't pleasant to look at. This cage fits the bill perfectly. It has a great, sleek design that looks both functional and secure. With the two tone coloring of grey and black, it can be a centerpiece or it can disappear into the background.
There's also a slit at the bottom to make sure it never has to come off for bathroom use. It simply does its job and it looks great while it's doing it. I can also be discreetly worn under pants in public settings.
It's designed for long term wear.
There isn't a single rough edge or right angle on this cage. Everything has been rounded to make sure it's as comfortable as possible for everyone to wear. It will never chafe and it will never cause any discomfort. The neoprene surface finish feels great against the skin and never makes it feel like he's wearing a metal cage. The Bluetooth connection also stands proud and ready to receive any orders that you give it. There's no longer any need to be in the vicinity of the cage simply to open and close it.
Built in time lock can't be undone
The app also comes with a built in time lock. It can be set for anything from a few minutes to several months. Once it's set, the cage can't be opened for any reason at all. It's a great way to lock yourself away and increase your own discipline. Simply set the time and you won't be able to enjoy any access to yourself until the time expires.
It's perfect for any time that your wife or girlfriend is away. Lock it while she's traveling or at work and you'll never have to be worried about temptation again.
Give out control right through the app
It's all run with the Qiui app and can be accessed anywhere in the world. You can give anyone control over you and they'll be able to use it, no matter where they are. All it takes is authorizing the key holder of your choosing.
As long as they have the app, they'll be able to open and close the cage whenever they think it's necessary. The cage itself connects right through the Bluetooth on your phone so it's always connected as long as you have your phone with you.
Our Conclusion
This is a great cage with all of the features necessary to hand over total control of your chastity. It's very well built and the app works perfectly. It's water proof and comfortable enough to wear for any duration of time.
The battery can last up to a full year to keep him locked up for as long as it takes. It comes in both a long and short model and both models come with two differently sized rings. There's never going to be another excuse again. This is the device to get the most out of your chastity.
Pros
The cage has both long and short models for the perfect fit for any wearer
There are smooth edges to make it more comfortable and to reduce chafing over extending wear times
Cage body is made from durable polycarbonate with a neoprene surface finish
Cons
Need Wi-Fi or Bluetooth connection to open and close the cage
Cage must be opened in order to change out the batteries
No emergency physical key is made available to come with the cage