So what exactly is a cock cage and what role can it play in a BDSM relationship? Lets explore further.
Chastity belts, which date back to medieval times, are possibly what might spring to your mind when you hear about chastity devices. But about men's chastity devices? How do these cock cages work and what are they?
Let's take a closer look….
A lot of BDSM relationships are often characterized by chastity cages. Although these cages are extremely fun to play with, there are some things you should know before you lock yourself or your partner inside one.
The following is a short guide on how to use cock cages safely and get the most fun and excitement out of their use.
So What Exactly Are Cock Cages?
An chastity cage, also known as a cock cage, is basically a device that encapsulates the penis and holds it quite firmly at an angle downward.
These days, chastity cages come in a variety of designs and some features include holes at the tip to allow me to urinate and comfortable vents to ensure long-term wear.
Cock cages are used in BDSM relationships for several reasons, but their primary purpose is to make erections uncomfortable or even impossible.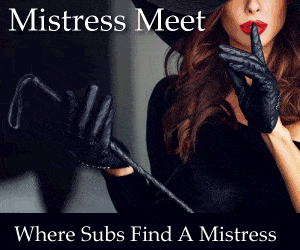 In more recent times, chastity devices have become very popular among men.
Depending on the design, male chastity devices are usually made from metal or plastic and called "cock cages" or "penis cages."
These cages 'imprison' the penis, making it impossible for men to masturbate, have sex, or get a full erection. That is essentially the whole idea, of course!
To make them as comfortable as possible for a wide range of men, the best penis cages are adjustable and come in different sizes.
They're usually split into 3 different detachable sections, which allows for a degree of comfortableness.
You can browse a whole range of male cock cages at the Stockroom
So Why Even Want To Use A Cock Cage?
It is common for dominant females to have their submissives wear cock cages for a variety of reasons, but mainly as a reminder of the Dominant's ownership to the Submissive.
Chastity cages are extremely popular in BDSM relationships because they represent the control and ownership that the dominant partner has over their submissive partner.
In a relationship, a dominant partner enjoys knowing that the submissive partner isn't going to indulge in pleasure when they're apart.
As a result, the keyholder (who is the dominant partner) has total control over the wearer's sexual activity. So in that way, wearing a cage allows the dominant partner to essentially control the wearer's entire sexual behaviour and that imparts a great feeling of power of course.
What Is So Appealing to Men about Wearing A Cock Cage?
Most men like cock cages as part of a subdom relationship, where they enjoy having their pleasure restricted by a femdom (or maybe a male dom), depending on their sexual orientation.
It is not uncommon for some men to wear their penis cages for months at a time before being allowed to remove them by a professional femdom.
Although many men wear their cock cages to prove their loyalty to their spouses or sexual partners for only a few hours or days.
Depending on the relationship and style of play, the dom could be a professional sex worker or in many cases, a wife or girlfriend.
When they are eventually realised from their 'captivity', the heightened sense of arousal and anticipation of sex can cause the male orgasm to be pretty explosive – putting it mildly!
Denial Is The Cornerstone of Male Chastity
Modern cage designs prevent wearers from having intercourse, masturbating, or experiencing orgasms. BDSM partners often engage in this practice, which can also be referred to as orgasm denial.
Additionally, this can be used as a control exercise in which the dominant must consent before allowing the submissive to masturbate or engage in sexual play.
After a certain period of denial, the dominant allows the submissive to experience sexual pleasure, which is known to be stronger and much more intense.
How To Put On And Wear A Cock Cage Safely
Firstly, it is important to use chastity cages with a degree of caution. When experimenting with chastity cages, you should follow the most important rules, which are make it safe and consensual for both parties
Make a choice based on your preferences
It is important to choose a design that you feel comfortable wearing and that you like. Healthy communication is what relationships are all about – getting the best design for you with your dominant partner will go a long way to make it more exciting.
It is okay to say that you prefer to wear a stainless steel over plastic, even if your partner likes the pink plastic design.
Playing the BDSM game requires you to be comfortable with what you're doing, otherwise you're unlikely to enjoy it.
Always keep A spare key At Hand
If you and your key holder do not live together, but you decide that you'd like to remain in your chastity cage for a longer period of time, always keep a pair of spare keys nearby.
ie, it is always a good idea to keep your keys nearby in case an accident occurs.
What should you do if you wake up in the morning with pain and 'blue' testicles ? What if your key holder is many miles away? That's clearly going to be a disaster!
Have a Cock Cage escape plan Ready
Are you going to the gym? At an airport, are you going through metal detectors? When you need to escape from your cage in a hurry, you need a cock cage escape plan. Make an agreement with your key holder ahead of time.
Keeping It clean
There are different hygiene requirements for different cock cages, but you can generally rinse them in the shower. Don't forget to clean underneath the cage with penis-friendly soap on a Q-tip, or ask to be temporarily unlocked so you may clean/shave your penis and disinfect the cage before locking yourself back up.
With the safety aspect aside now, why not try it and have fun!