You have a problem. Your sex life is good but…how to move thing along? Your wife thinks you might stray if she is not careful.
How can I prove to my wife I am devoted to her. I look for ideas online new toys and games to play then I see it. A chastity cage for men.
That gets me thinking what if?. Would she like it? Would I like it? What the hell. I order the cage.
The more I think about it the better it now seems. What better way to spice up my sex life and show my wife I am only for her. Take away what makes a man a man. Lock up my cock in a cage and give her control of the keys.
It arrives a couple of days later in the post. I rip open the package to find my reward and my punishment wrapped up in a small box.
I open the box sort out the parts in to piles. The different sized plastic rings to sit behind my balls. I offer up a ring slide the open end around my now stirring shaft and put the top part of the ring in place. It fits well and feels comfortable.
But now my cock swears it is being handled and stands up to attention for the last time for a while.
I let my straining cock settle while I get the next part ready. Slowly my aching member clams it self.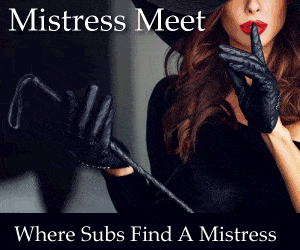 Now the time to slap on the lube then one last look my free cock. Still a little bit erect my glands make contact with the cage. This is the last time I will hold my own cock till I am freed. I pause to get myself ready.
Then slowly I push the plastic cage over the top of my glands and see it slide up my shaft filling the cage fully. Nearly there now. I call my wife up to see what I am doing for her.
When she gets up to me she looks a little shocked at first. She approaches my dick now almost fully incarcerated in its new home. She touches the last bit of exposed flesh and strokes the cage. Then she firmly tugs on my cage and lines up the pegs with the holes.
Before I can say anything I feel the two parts meet in an inescapable fact I am incarcerated . She slips the lick through the hole and with one sure click that's it. I am now and forever more hers to play with.
My cock tries in vain to grow inside its new home to no avail. I can not get erect or youth my poor cock unless I am allowed. Now my cock looks very forlorn and limp holed up in its plastic prison. But I love the feeling of not having control of my own body. That's it I am hook on chastity after one go.