I'm kind of a strange woman. I'm bisexual, but probably more lesbian than straight. I love women, but I just can't make myself enjoy eating pussy. I don't know what it is. I love having mine eaten and I really love getting other women off, but I just don't really like going down on them.
I have no problem fingering them or licking every single inch of their bodies, just not the vagina. That's where my husband comes in. I decided to train him to eat all the pussy I want him to so I can be left with the things that I like. There were just a few hurdles to get over.
I hate cum
First and foremost, I hate cum. It's probably a side effect of being more lesbian. I hate the smell of it and I hate the taste of it. I hate just knowing that it's in my house. On the rare occasion I let my husband jerk off, I force him to eat it right away to get it away from me.
This is where the issue came into play. I knew that he really liked eating pussy. I also knew that forcing him to go down on my girlfriends would probably make him cum all over the bed. He's a bit of a voyeur too, loves watching women online on a real life voyeur cam.
So I decided to get him a cage
The only solution I could think of was to put him in a chastity cage. I did some research and found the best one for the job. It would keep him from being able to cum in any way. No matter how much he tried to grind while he was working, he wouldn't be able to do it. I locked him up and invited one of my girlfriends over to try it out.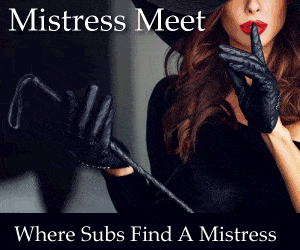 It worked perfectly
I'm happy to report that the cage worked perfectly. I forced him to eat her out for almost an hour. I watched her cum over and over again and I didn't have to deal with a single drop from him. He could barely even get hard in the thing.
Now I force him to wear it all the time. I love having the peace of mind that his cum is nowhere in the house. I'm a cage girl now and I always will be. It's a brand new way of life for me.