I'm Sophie-maid, leading the way of life 24/7 BDSM. My wife feminized me, and now she's my mistress. Sorry for my bad english btw…it is not my native language
How I became a maid.
At the moment, I'm 31 years old. We met at one party. My wife was always vanilla and sweet. We got married six years ago.
Once we were invited to a party of Halloween. My wife ordered the costumes of a vampire and a witch, but in the delivery service they mixed up something and sent us a maid costume instead of a vampire. There was no time to send back, and the party started in a couple of hours.
She wore a witch and invited me to wear a maid costume. Said she would make me completely underneath a woman with makeup.
I am average height, not fat. I decided that it would be fun. My wife was right. No one recognized anyone at the party. Everyone was in costume.
A year later we equipped a basement for playing in BDSM in a private house. Four years ago she bought a plastic device of chastity. And we began to use it in games. She gradually increased the time. We played, she dressed me in women's clothes, put on make-up and even pierced my ears.
I sometimes pulled out of plastic. I had sex at work with a communications manager. I do not think that my wife knew about this. Three years ago she bought a steel chaste device.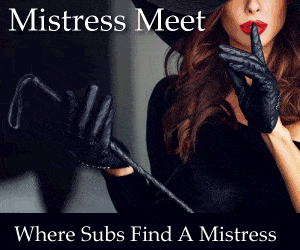 Sometimes she increased the time when I was lazy to do fitness. The lady made me a tattoo with the maid on her lower back and in the groin area the crossed out key in the keyhole with the inscription "Sophie, owned by Mrs.". Two years ago she ordered a device of chastity Lori and pierced me.
After that, we stopped sex. In three months later, I asked my wife to remove the cage, but she set the condition that she would be released only after I sign the contract. I read it badly and signed it. I was impatient to get rid of the chastity device, that's all I was thinking about at that moment.
When she touches her legs or the stack of my penis, locked in a device of chastity, I feel heat and dizziness, breathing becomes more rapid and it becomes difficult to breathe, the tension intensifies and I flow.
I stayed in this chastity for four months, my lady said she would allow me to masturbate, but after she made a mark on the ass with the inscription "slut".
My mistress said that this is a temporary branding, but more than a year has passed now and it does not go away. My mistress's friend Debra owns a beauty salon. Debra made more changes in my body: Bob's hair. Full depilation. Piercing of septum of nose and tongue.
Since then, my mistress has changed a lot, has become more strict and demanding.
Nine months ago, she again locked me in the device of chastity. Five months later she said she would allow me to masturbate if I sign legal documents. Four months ago we have signed legal documents, now my lady is engaged in all my affairs. My lady also got all the bank accounts and my property.
My mistress's mother is a lawyer. After that, as promised, she opened the chastity belt, but destroyed the orgasm. She threw out all the men's clothes and bought women's clothes. Last week she took off the device of chastity and allowed me to get an orgasm, then closed and broke it. My Mistress said that the maid does not need a dick and now chastity will be permanent.
My mistress said that I was no longer her husband, but her slave. I tried to protest but she reminded me of the contract that I signed two years ago. It turns out that I voluntarily agree to the SM and DC of the relationship and I undertake to wear a chastity device.
Sperm appears due to the vibrator and strapon, but I do not have an orgasm. But this happens once a month, and relief lasts only a couple of days. My mistress wrote strict rules and now maintains discipline. She forbade me to use the phone and the Internet. I'm forbidden even to drink beer. My lady is calling me Sophie. My mistress began to sleep separately.
I clean a huge country house on two floors plus a basement and an attic. Every morning, put on a dress of silk and vinyl, a tight corset with lacing, stockings, earrings, gloves, high heels on locks, makeup, a collar and handcuffs on the hands and feet.
I need to make a bed, cook breakfast, washing clothes, wash the floors, clean the dust, wash the dishes, iron clothes, wash the tub, clean the toilet, cook dinner, set up a table and meet the lady in the evening. All day in heels and in such clothes.
My back hurts, and my legs no longer feel. From the sound of chains and locks, from the ringing of bells, and the tapping of heels. my head hurts. In addition, the device of chastity causes inconvenience. The keys to the handcuffs and locks of the shoes my lady takes with her early in the morning and comes only in the evening.
I'm tired of household chores. For minor offenses, she physically punishes me. When I dirty the big white bow on the dress. Or the anal cork came out from under the ass and the tiled floor in the bathroom broke away. I could not return back the cork due to handcuffs. I can not even speak without permission.
If guests come, for example, my mistress's girlfriends or a weekend party, they also need maintenance. They are in the subject and also practice lifestyle bdsm.
I'm ashamed when I serve drinks and snacks, I'm all blushing. I do not even have the right to sit with them at the same table. Girlfriends my mistress and all guests call me Sophie.
At one party in our house my lady met Regina, she is a plastic surgeon. Six months later they think to make me a woman's breast and increase their lips. I hope they were joking. My mistress said that she still loves me. Only now each of us is in its place. She said that I should know my place. Girlfriends say that men are wild animals, and they need training.
She said that I'm lazy, and I need merciless discipline and strict rules so that I will not get out of control. I said I do not want to play anymore. The lady replied that this was no longer a game, but a real life. She never said me that the time will come when the game will turn into a way of life.
All events took place in an easy game form, we had fun. Once a week, my lady spends her scheduled punishments. Cane, paddle, whip, rod, stack, clamps on juices, wax. She uses handcuffs and mutes my mouth with a gag. Sometimes, in order not to hear my whimper, she dresses a deaf black mask.
I could not imagine that everything would go so far. Everything happened so quickly.
Chastity Device Lori
My Mistress removed the device for the first time in the nine months and let me masturbate i got an orgasm. My Mistress then informed me that my chastity would be permanent. Once the device was firmly back in place, she broke off the ends of the screws and threw out the keys.
How now to remove the device of chastity Lori?
I wrote to Lori but in return received the following message:
There are many who are permanently done. You made 9 months before so I really do not see a issue as long as she tease's you and makes the clear fluid run. It will make you a better subject knowing there will be no more releases in your future.
Ms. Lori
I wrote that I was ready to come to her so that she could restore the device of chastity.
But got the answer:
Your lady did this for a reason.
Have your mistress contact me if help is needed from me.
Six years ago, when my wife had to order a costume for a vampire and a witch for Halloween. Today I discovered that there was no error delivery service. My wife specifically ordered a maid outfit instead of a vampire and the witch herself. I'm starting to think that everything is planned.
Mother-in-law whip
Yesterday, mother-in-law was our guest. Despite the fact that she is over 50 years old, she looks sexy and well-groomed woman. In the evening, she wanted me to lick her pussy. I refused, and it was my mistake. She dragged me to the basement and locked me in handcuffs.
Then she took the whip and began to flog. What I felt earlier from my mistress seemed easy compared to this spanking. I could not move and my mouth was gagged. I could only whimper. Finally she stopped. I thought it was all over, but when I saw in the mirror that she was sweating and decided to take off her shirt and bra.
She stayed in a skirt. My mother-in-law has an iron hand and a heart of stone. She was soaked with sweat, but continued to whip until she was tired. Then she lit a cigarette. I doubt she's tired.
Then she told me this news. It turns out that she made an order for the device of chastity Lori. My mother-in-law offered a permanent device of chastity and contracts. She laughed and asked what it was like to be a woman maid.
I wrote to Lori:
Now I know what it means to serve a maid. I imagined it differently. Dreams and reality are different things.
But in return received the following message:
Hi Sophie They are….. Reality is a wake-up call, except who you are now, and be proud of what you have become, do as your told and you will be fine.
Ms. Lori
One year later I became like a real whore. The hair on my head is trimmed under a bob. Full hair epilation. Pumped up slightly lips. Makeup and manicure. In the ears inserted earrings rings.
In the nasal septum ring.
Tongue pierced and inserted into three piercing bars. Last year I was given a female breast size DD, it still hurts. Nipples pierced and hung rings.
Device chastity Lori, permanently locked.Tattoo with the maid on her lower back and in the groin area the crossed out key in the keyhole with the inscription «Sophie, owned by Mrs.». Branding on the left side of the ass with the words «slut».Uniform maid of satin, silk and latex lockable.
Collar with ring. Tight Corset lace-up. Stockings and long gloves. Ballet boots made of vinyl with high heels 18cm with a lock. The handcuffs are tied with the same chain with the neck, arms and legs. Butt plug in the ass.
Transformation took a year.
It seems that I started playing and did not understand when it was necessary to stop.
https://maid-sophie.tumblr.com
sophie00maid@gmail.com