My husband is actually nothing more than the little bitch I've turned him into. I've made it my duty to turn him into a sissy cuckold and make sure he understands that.
He's more than happy to accept it for the most part. I already have him caged in chastity and force him to clean me up after I fuck my bull in our bed.
I'm a woman of extremes, though, and I need more. I want him to suck dick like a little bitch. Specifically, I want him to get on his knees and suck my bull's cock, then swallow his thick load with a smile on his face. He's resistant, though, and I took it upon myself to train him to want to suck dick.
I found he had been browsing a cuckold dating site, so I knew that was a big fantasy for him and I decided I'd turn it into reality, to prevent him hooking up with a girl off a cuckold dating site.
It Takes A While To Get Hubby To Point Of Compliance
Its one thing to be a sissy, but another to turn into a sissy cuckold. There are plenty of sissy men who don't necessarily enjoy being cuckolded, sex is kept between them and their female partner.
However many guys like to go the whole hog – dressing up in pretty dresses, donning some lipstick and actually being there while their wife has sex with another guy.  This adds a very exciting dimension to the whole fetish, so for any of you who are contemplating this, I'd say give it a go!
It took me months to get him to the point he's at today. I have no problem with playing the long game. I used to milk his prostate once a month, but I decided to start off with the carrot before I moved onto the stick.
He came home from work one day and I was sitting on the sofa with my bare feet resting on the floor. I ordered him to remove his pants and immediately step over to me.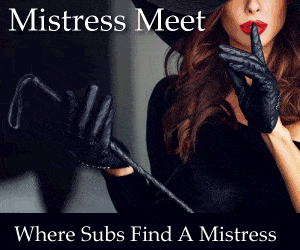 I unlocked his cage and ordered him to his knees. I told him to stare at my beautiful feet and jerk his tiny cock until it shot its tiny load on my toes. After that, I ordered him to lick my feet clean. I could tell that he loved this from the excitement  on his face.
This has become a regular thing for us now. He worships my feet while wearing his favourite frilly underwear and then gets his monthly reward. If he's very lucky he gets a special new treat and that is getting to enjoy interacting with VR cam girls on this site
The Next Months Of Turning Him Into A Sissy Cuckold
Well it was a break from playing online BDSM games for him, which he did a lot online!
I did this for months and trained him to get erect at the mere sight of my naked feet. Then I took things to the next level. I ordered him to do exactly the same, but now he was to watch me suck on a dildo.
Once again, we did this for months. The sight of my realistic dildo would send him right to his knees to follow out my orders.
Now I'm on the final stage. He's on his knees and jerking his cock all over my sexy feet. The difference
is that now I hold a tablet and force him to watch one man sucking another man's dick.
He hasn't missed an orgasm yet. I'm getting it in his brain that any kind of a blowjob is right. I'm sure that I'll have him sucking my bull's cock in three months.