One of my favorite playtime activities is Tease and Denial. My initial interest in this topic was piqued when I began learning about it.
Prior to beginning my D/s lifestyle, I learned how important this was to me. I started running my arm lazily across my husband's cock at night while lying in bed with him. It wasn't even obvious to me at first.
My arms and fingers would slide past his cock or balls as I tickled his thighs and lower stomach. My actions caused him to begin breathing heavily immediately.
It gradually increased, but I didn't really make direct contact when I slid my hand across his privates, trying desperately to make better contact with it. I gradually increased my caressing around his privates, but I didn't make direct contact with it.
As soon as he would do this, I would stop. Of course he said that, and before I knew it he was promising all kinds of things, trying to convince me to go even further.
When you tease a man, he does amazing things. As a result, Dommes benefit.
Last night, I watched a video that was intended as a Tease and Denial but was nothing more than porn.
Having gagged and tied the guy to the bed, the woman proceeded to "tease" him for about 45 minutes.
She even licked his cum after letting him cum! Okay, that makes sense. During one of our play sessions, my submissive is the only one licking cum!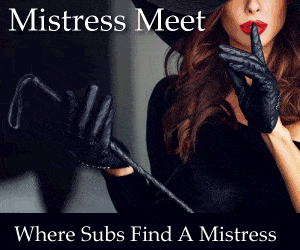 As I watched this, all I kept thinking was, "I hope the male submissive doesn't think this is how tease and denial works!"
He laid back and enjoyed the attention she was giving him. My world isn't like that. You can make a man say and do anything you want when you deprive him of the pleasure of orgasm.
This is where the benefit of the Domme truly comes into play.
In the first place, you can get your submissive to a point where he is willing to do pretty much anything.
The humiliation play works really well at this point. It has been a long-standing complaint among men that women have trouble swallowing.
It's a perfect opportunity for him to find out why women dislike swallowing. Allow him to cum only after he begs you to eat it off a dildo.
Ask him to promise that he will scrub the toilets naked with a toothbrush. Whatever you want, he should promise. He will comply with my request, I promise.
My goal is to get him to do some pretty nasty things. In order to keep your promise, you must make him do it. You need to follow through if you don't want him to say yes to anything you propose.
Sometimes you may follow through and sometimes you may not. If you promise him something humiliating, and then follow through on it, this works well. What a wicked idea!
One of my favorite things to do is to keep him in a state of arousal for days at a time. As a result, he will become very attentive to you. Women have a powerful influence over men.
A nasty word can bring him into instant arousal when you call him at work.
In particular, if you time it to coincide with his meeting. It's up to you how long you want this game to last. A chastity device slowly deepens the submissive's knowledge that he is under your complete control over the course of three or four days.
It takes time for your D/s bond to develop when you're just starting out in a relationship. It would be totally naive to believe that your submissive would not cheat if you played tease and denial with him for an extended period of time.
That kind of discipline just isn't possible for him due to his lack of training!
Conditioning is another thing you can do when playing tease and denial games. I do not consider my subby to be a pain slut or masochist.
In contrast, I am more interested in pain play. When you are playing with a submissive who does not necessarily enjoy pain, you can let him feel this while he is ultra aroused. CBT is my favorite therapy.
CBT is less painful for my darling, but where's the fun in that? Then making him bMaking him beg for something he wouldn't want deepens that dominant-
For you to have that power, he has to wrestle with himself.
Mind fucks are next. Try this when you have them blindfolded and tied down.
You will let him cum if he refuses to do as you say, but it won't be very nice. Give him a whiff of lube. If you want to know what you have, ask him.
You can then threaten to spread it over his nice hard cock and jack him off if he doesn't comply. The sub will test you if he's feisty at all.
This is when you pull out some warming lube. You can keep the lube close to his nose so he won't know it's not on his cock. He usually does as you say when you do this!
The possibilities are endless. There is so much more to Tease and Denial than tying your submissive up and blowing him for 45 minutes.
That's not even the submissive desire, in my opinion. Try and find authentic FemDom movies when you watch Tease and Denial.
In the absence of this, you'll watch nothing more than a pornographic movie where the woman is there to please the man. When I tease my submissive for hours, doing what I have shared with him, he is well pleased.
In addition, he is very happy when I make him suck his cum from a condom.
Make him feel appreciated for serving and pleasing you! Now that is FemDom tease and denial!!!