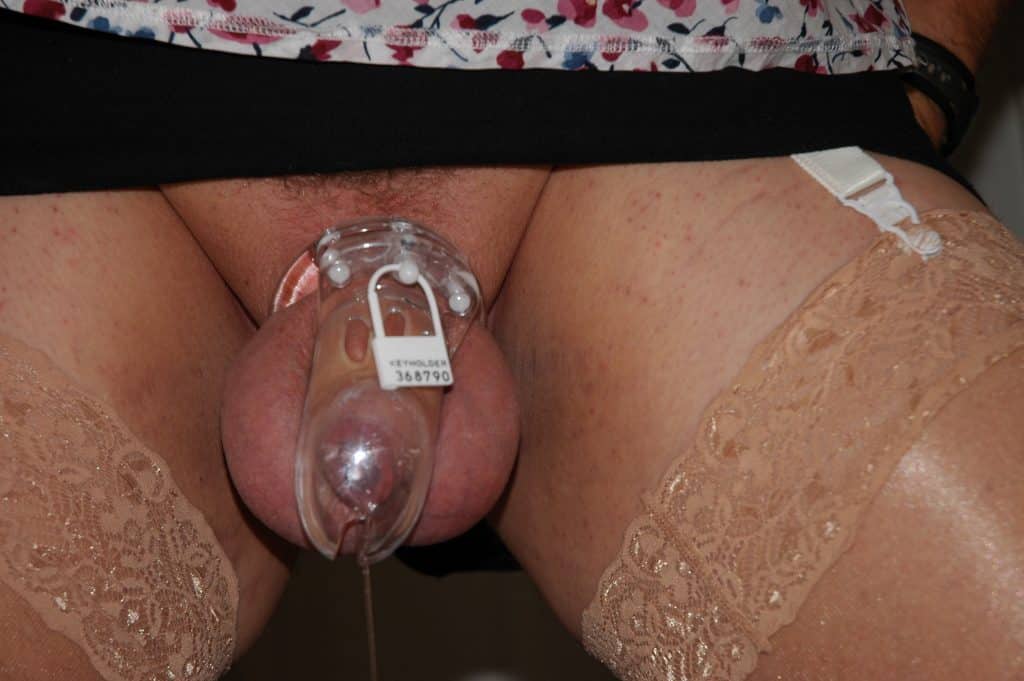 My wife and mistress has had full control over all aspects of my life as her permanent slave.
Mistress Rose keeps me naked at all times except for my collar ankle and wrist cuffs and the padlock thru the head of my cock which feels the wrath of her riding crop for any tiny infraction of her rules and if I neglect any of my chores for any reason my balls are placed in a humbler and are caned until she is happy with her handy work .
Mistress Rose has a body to die for,although only 5′ 6 her shapely legs topped with a gorgeous ass and beautiful round natural breasts that i could suck all day makes my cock twinge just thinking of them.
Her very dark red hair comes down to the middle of her back is often tangled and matted after administrating some correctional punishment to some part of my body weather in our back yard or in her dungeon her brown eyes and her slightly twisted smile always makes me very aware that there is always much sterner punishment in store if I don't learn from my latest correctional lessons .
Mistress often has her friends over for lunch or drinks and its my job to see every one of they're whims is catered to as they all their fun with me ,but nothing had prepared me for what was going to happen this afternoon.
Mistress summoned me to the lounge room and to stand under the chain hanging from the ceiling ,she locked my hands behind my back and attached them to the chain lifting my arms higher as she pushed the button for the winch to raise the chain ,she stopped as my head was about hip height the mistress spread my legs and attached each cuff to bolts in the floor ,the chain was raised just a few inches more so i was almost on tip toes.
Next i feel some lubrication on my ass and i knew exactly was was going to be inserted mistress loved using the pear in my ass it was one of her favorite toys, she inserted it in my ass opened it fully and padlocked to the chain so only she had access to my ass ,next my cock was chained to the same hook in the floor as the chain from the pear.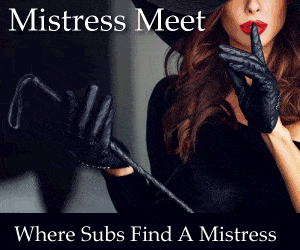 Are you comfy my love your just going to love this afternoon mistress said with a beaming big smile on her face, I am going upstairs to get ready for our guests don't go anywhere she quipped. Mistress Rose appeared about half an hour later and what I saw made my cock want to break its chains.
Mistress stood directly in front of me wearing only a corset that pushed up her uncovered breast to the most perfect shape i have ever seen, her pussy was clean shaven and she knew how much I loved seeing her in those costumes.
My cock wanted to break all bonds and jump on my wife my mistress the woman who I worshiped but I was bound so helplessly she walked over to me so i could smell her sex my head was spinning ….The doorbell rang Enjoy the show my little cuck .
I heard mistress open the door and greet the guest and bring them into the lounge I was totally gobsmacked to see 4 men fondling my mistress and hurriedly stripping off as they caressed and maul her, she was eagerly feeling each of they're cocks not knowing which one was to be tasted first.
I could see everything the couch was in perfect position for my viewing my wife was now on her knees with a big cock in her mouth and a cock in both hands wanking them to full excitement one guy had a cock that must of been 12 inches long they were all large and soon one guy had placed he on the couch and began to fuck her slowly as another attacked her mouth with that weapon of his , the squeals and moans that came out of my wifes mouth made my cock want to dance everywhere.
Mistress points to me and says my cuck husband over there will be more than happy to suck your cocks and keep them hard if all my holes are full and make sure he swallows all your cum . After a couple of hours my wife /mistress had had every guy in every combination possible she made me lick all of they're cocks clean before they left. Well my little cuck husband did you like that show? We will be doing that on a regular basis from now on I think i might turn you into a little slut so you can have two guys in you and I ll have three in me what do you think about that Yes mistress was my reply.
Mistress undid my bonds laid me on my back and ordered me to clean her pussy then her ass and don't waste a drop It seemed to take forever to clean her up the copious amount of cum in her ass and pussy but was soon rewarded as she led me to her bed where we could watch the video of her afternoons performance with the promise of me having my first orgasm in a month