For a long time, John has had a chastity fetish. We got his first cage, a CB-2000, approximately five years ago and played lock up games on and off for a few years.
This was something that piqued his interest but did nothing for me, therefore I wasn't interested in the keyholding job. I had no idea what he got out of it and never tried to learn.
When I left the key in visible locations while he was locked, John would become irritated, and we frequently talked about how I didn't take it seriously enough. My greatest concern was that John would get in an accident and be discovered because he couldn't get the thing off, so I never let him go anywhere with it on unless I was with him.
After a while, John stopped attempting to persuade me of all the advantages of becoming a serious keyholder, and the matter was shelved.
It had been a few years since we had talked about the cage, and I wasn't even sure whether John still had it. But I knew he was still interested since a routine check of his browser history file revealed that he was reading about it on the internet on a regular basis.
Then tragedy struck our family when my sister's husband was killed while jogging in his neighbourhood by a drunk driver. After the funeral I had several chats with my sister about how her husband had all these goals he wanted to achieve, but kept putting them off for her and the kids sake.
She felt terrible that she had never persuaded him to see his ancestors' homeland of Greece or to join the voyage to Alaska that he had always talked about.
Those discussions got me thinking about John's chastity fetish and how I was keeping him from doing something he was so passionate about. My sister's husband's death inspired me to try it again, but this time for genuine, if that's what John wanted.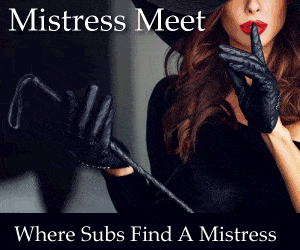 With the help of John's web browser history, I began investigating the latest chastity devices and discovered just what I was looking for.
The new Birdlock was small enough to be hidden beneath garments while also being flexible enough for comfort and athletic fitness.
This gadget, paired with numbered plastic locks, alleviated my concern that John would be unable to remove it in an emergency. That also meant he could use it while travelling for work or on vacation. As I had stated, I intended to take his fetish extremely seriously if he was still up for it.
It just so happened that John's fiftieth birthday was a month away, giving me plenty of time to acquire the device and read through John's collection of chastity stories that he had saved on his computer, which he had no idea I knew about.
I handed John his final present after his party that evening when he was in bed. When he recognised what it was, his countenance displayed both amazement and excitement. I asked him whether he was serious about having me as a keyholder, and he promptly said yes. So I went on to explain the rules:
There would be a brief period during which John would wear the Birdlock at his leisure in order to become acclimated to it.
Following the break-in phase, we would have a sixty-day trial period to observe how we both responded to this new dynamic in his life and to decide what to do next.
The number of the plastic lock attached to John's cage would be written on the calendar hanging on our master bathroom wall to commemorate the day since John was last freed, as well as to allow me to check that the same lock was still attached to John's Birdlock on a regular basis.
Only in an emergency could John remove the device by piercing the plastic lock without my authorization.
If John ever removed the cage other than in an emergency, the Birdlock would be destroyed, and there would be no further discussion of his chastity fetish!
Because John would now be under my control, I would be able to impose new regulations as I saw fit to improve the lifestyle.
I asked John if he agreed to the rules, and he enthusiastically agreed. I told him he might think about it some more because we wouldn't start until after his break in period. I also told him that I had been investigating what it was like to be a keyholder, so he should think about it carefully if this was really what he wanted.
The transition phase was only a week long. John had no difficulty working, sleeping, or exercising. The only thing he remarked regarding the level of comfort was that he needed to use lubricant on a frequent basis to avoid pinching.
Other from that, he only noticed it when he looked down at it or tried to get erect, which the gadget did a fantastic job of preventing.
When John told me he was ready on Saturday morning, I asked him if he agreed to the terms and if this was something he really wanted to do, and he said yes again. I then led him into the master bathroom, asked him to remove his exercise shorts, and proceeded to enter the number on the plastic lock linked to his Birdlock onto today's date on the calendar. The chat we were having at the time was extremely engaging.
Are we going to make love first, to commemorate the beginning?
No. I may make love to you with your tongue later, but you will remain in the cage.
But I've been wearing it for a week and haven't had an orgasm since we made love last weekend.
Of course, I know you had an orgasm when we made love last weekend. By expressing what you did, you imply that you occasionally have orgasms without me, but not this week. Is this correct?
Of course not, but the point was that I had already been imprisoned for a week. How much longer must I wear this before I can cum again?
I haven't given it much thought. Yet youve accepted to the regulations, and now youre complaining? I suppose I'll have to add rule number seven. Complaining about the cage and/or requesting permission to remove it will just delay the moment when you can do so. Do you have any further questions?
Well, I think we covered everything, he answered after a small pause to take in everything I said.
Good. Put on your clothes and begin cleaning out the garage. This is the first item on your list of things to do this weekend.
John was perplexed and wondered what was going on.
Isn't this one of the advantages of being your keyholder that you attempted to offer me a few years ago? You said I could make you do anything I wanted? Therefore, I want you to do what you've been promising me for a month: clean out the garage!