My husband has always been a well-endowed man. I have to admit that I was a little disappointed when I was forced to lock him up. I enjoyed the way he felt inside me, but his own mishandling of himself led me to it.
I often felt tempted to let him out just so I could use him, but I didn't want to confuse him. Then I had a conversation with my friend. She told me the exact opposite story. It turned out that her husband was tiny and could never satisfy her sexual needs. That got me thinking.
He didn't but she did
My husband certainly didn't deserve any sexual pleasure but I know that my friend did. I hated seeing her suffer the way that she was. I decided to experiment with things a little bit. My husband was large and hers was small. What if I let him out of his cage simply to satisfy her?
I knew that I didn't want him to enjoy any of the pleasure, so I had to set the ground rules. I just had to figure out what those were.
What was approved and what wasn't
The first rule was clear. Both I and her husband had to be in the room when they had sex. The second rule was that his penis would only be used on her vagina. He wasn't to be given any oral and hand stimulation. The third was that he wasn't allowed to enjoy his orgasm. I knew it had been way too long to stop him from doing it, so I had to make sure it was as unpleasant as possible.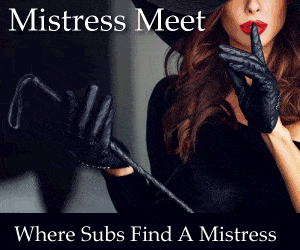 The day came
We set it all up and we were all in the bedroom. I helped to get my friend ready by going down on her. Once she was wet, I ordered my husband to penetrate her. I had a cock ring on him to make sure he couldn't lose his erection for any reason.
I watched him thrust himself in and out of her and waited for the signs. I could tell that his size was making her feel incredible. As soon as I saw that look on his face, I ordered him to pull himself out of her. He began to orgasm, but it was totally ruined.
That was when he had to watch her husband finish the job for him and make her cum while he got to enjoy cumming inside of her. It was all delicious for me.