After reading several posts on the forums asking how to get started, I decided to post this article! I wish I'd had it when I started feeling submissive…what a great guide! I went straight to the extremes. Have fun!
BDSM: What Does It Mean?
Let's start by defining BDSM. This is a relatively new term that encompasses consensual explorations of sensation and power dynamics.
This includes acts such as biting, spanking, tying up your partner, wearing nipple clamps, playing with sensations like ice cubes and hot wax, using blindfolds and gags, and playing dominant and submissive roles, among others. BDSM has several categories, including Bondage and Discipline, Dominance and Submission, and Sadism and Masochism.
One of the most common questions we hear is "But why would anyone like pain??? Let's keep in mind that BDSM is an exploration of erotic sensation.
Having your partner massage your shoulders and drip hot wax on your back while blindfolded and tied up is nothing like going to the dentist for that long overdue cleaning.
It is common for our bodies to process sensations differently when we are aroused, which is why sometimes a bite or spank can seem exquisite when we are roused.
BDSM revs up people's motors. The experience is fun, exciting, and satisfying. An emotional rush, a great way to reconnect with a partner, or a great way to reinvigorate a relationship.
This isn't just another kind of sex. By incorporating BDSM elements into your existing sexual repertoire, you can become hot.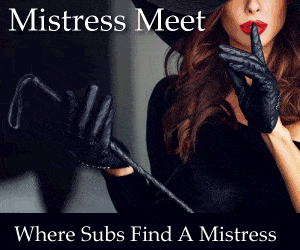 A safe, sane, and consensual environment
The BDSM community lives by that motto. It's important to remember that, although a BDSM exchange can seem intimidating, the people involved have talked beforehand and decided what they are looking forward to experiencing together.
This process is what clearly differentiates BDSM from abuse. In order for people who take part in BDSM to stay safe, communication and consent are essential tools.
In some cases, people fear they won't be able to say "no" when they decide they really don't like spanking or bondage after all if they consent to some aspect of BDSM play.
It is entirely up to you how you act on your desires. In addition, you can change your mind or renegotiate at any time by using your safeword (see the safety tip below).
Some people are afraid they will want more once they experience stronger sensations. Although something like that might happen, it's unlikely that trying out a set of nipple clamps will turn into a full-time master/slave relationship.
Let's get started!
What is the best way to begin exploring BDSM? Most people find it difficult to bring up BDSM with their partners when discussing sexual relationships.
The idea of expressing your desires about something some folks consider "sick" or "perverted" can be frightening. First, congratulate yourself for being in touch with your fantasies. In this sex-phobic culture, it is difficult to even determine what we like.
Consider these suggestions after taking a deep breath: Are there any things that turn you on? Watch porno or read erotica to find out what turns you on.
Share your favorite BDSM moment with a partner. In a magazine or book, marking a story and saying, "I thought this was hot!" is easier than talking about it on your own. Or even watching some extreme porn together can do the trick
Safety comes first. A safeword is usually designated when partners negotiate. By using a safeword, you can withdraw your consent at any time if you feel the action is getting out of hand.
There are several common safewords, including "red" for "stop now" and "yellow" for "slow down."
Make a small start. In order to recreate the ideal BDSM fantasy you've had for years, how do you deal with elaborate costumes, exotic scenery, and multiple actors?
Simple is best. Choose a part of the fantasy that makes you hot-such as a power dynamic or a spanking action-and try it out.