My husband wasn't living up to my expectations and I had to do something about it. It was time to put my husband in chastity I think He would exhaust himself by jerking off as soon as he got home until he fell asleep. The sheets were constantly crusty with his cum and I was sick of making him wash them.
It was getting to crisis point in our marriage, his horniness was starting to get to me and it was putting a strain on our relationship. I wanted to get control and gain the upper hand ahin in our marriage, so how was I going to do that .
I needed something that I could trust to make him keep his hands off of himself. In a world where porn is readily available at any hour of the day, men just can't control themselves. They jerk it whenever they want as if they're entitled to it. It's not right and all women should consider what I did.
A Cage To Put Husband In Chastity
I went right out and I bought a cage for his dick. My thinking was that if he couldn't touch, he simply couldn't jerk off. He could watch all of the porn he wanted behind my back, but he wouldn't be able to do anything about it.
If he wanted to get himself all worked up, then he would have to deal with the consequences. I made the decision to lock him up right away after he washed the sheets yet again. I didn't want them to be subjected to another one of his lusty loads., especially after he had been watching fetish porn videos.
I put it on him right there in the laundry room and made sure to tell him how disappointed I was with his lack of self-control.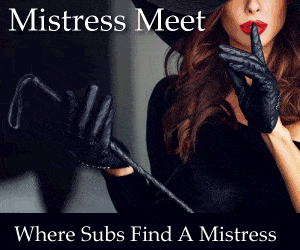 He agreed that he could be a much better husband and submitted to my orders. I hid the key away and he's now been locked up for three months. Life is much better. He no longer passes out from exhaustion.
The sheets are pristine and I never have to feel the scratchy, crusty spots that he used to leave. I'm a much happier woman and he's helping out around the house a lot more.
I've recently taken to pegging him to give him a little release from time to time. It's my way of thanking him for all of his hard work and he loves it. Sometimes I catch him staring lovingly at the giant dildo, just dreaming about the next time I slide it inside of him.
I'm extremely happy that I decided to lock him up. If there are any women out there who are having the same problem, you should consider it. If there are any men who can't control themselves, they should suggest a cage to their wives. Everyone will be happy they did.