How to meet women into male chastity
Being into male chastity isn't really something that anyone can do on their own. In order to really enjoy everything that it has to offer, you need a willing woman to hold you to your chastity.
That can be a real problem when you don't know anyone who's into the idea of putting a male in a cage. Finding a woman to date is already hard enough.
Finding a woman to date whose also willing to put you into chastity seems like it's next to impossible. If you want to meet the woman of your dreams then here's how you can go about it.
Seek out fetish sites
The first thing to do is to get involved with fetish sites. That doesn't mean signing up for a lot of different dating sites, though.
There are lots of social platforms that are dedicated to fetish on the internet. These are places where likeminded men and women can get together and discuss what it is that makes them different from the mainstream.
You'll have to open yourself up to talk about your desire to get the most out of these sites, but they're more than worth it. Even if they're not designed to function as dating sites they're still going to introduce you to lots of women into the lifestyle.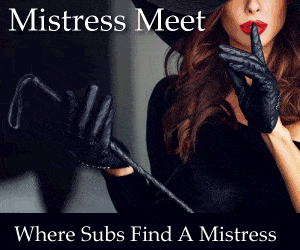 Be honest on traditional dating sites
If you prefer to use traditional dating sites then you can still hope to find women into male chastity. You just have to be willing to be completely honest about what you want from the beginning.
It's best to make anyone viewing your profile aware of what you're into. That will let every women on the site know that you're looking for something outside of the mainstream before they decide whether or not to talk to you.
While you won't be able to find anywhere near as many women who are into chastity here, the ones you do find will be much more willing to engage with you and meet up with you.
Finding someone who shares the fetish on mainstream sites is rare. That means that both men and women have to move quickly whenever they can find it.
Go to meet ups
If you're on a social platform for fetishists or simply checking out message boards, you're going to come across people putting together meet ups.
These are often called "munches" and happen all over the world. If you can attend any of them then you should make it a priority. These are the very best places to meet women into chastity.
Be open about what you want
No matter how you go about it, you always want to be open about what you want. It's the best way to make sure the person that you're with will know what you need.
If you find yourself considering a relationship with a woman who's not into it then you're never going to be satisfied. Whether she's into it or not, talk about it and she might just be willing to try it out and find out that she loves it.