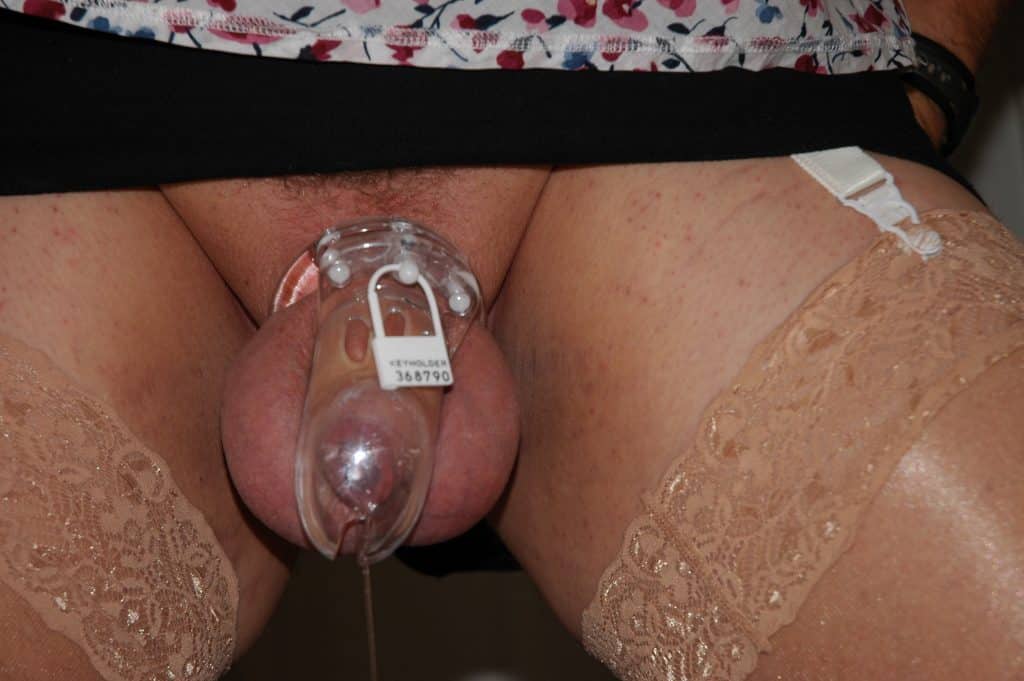 I am in a female led relationship with my girlfriend since past two years.
Right from the beginning of it, my mistress is quite strict about letting me have an orgasm. We didn't use a chastity cage for almost six months. But she used to ask me every day if I had masturbated today. A few times, I told her that I did. That was the worst punishments of my life!
From there after, I never dared to masturbate without her permission or to lie about it.
About a year and half ago, she came to my place. We live in different rented apartments hardly 5 minutes away from each other. It was my birthday, and she had said on the phone, "get ready, you're gonna get the greatest gift of your life!"
She opened my door with her key and came in. We have a rule- whenever she comes to meet me, I must be ready to greet her, on my knees and without clothes. I can't remember the last time when I was wearing clothes when we were together and no one was around!
She came to the bedroom where I was waiting for her. As per our regular practice, I went close and kissed her feet. She said, "It's your birthday. You don't have to worship me today."
We talked for a while. Then she asked me if I was ready for my gift. I said yes. She opened her bag and took out the mask which she uses to blindfold me. I put the mask on my eyes and sat down on the bed as she said.
A few seconds later, I felt something on my penis. At first, I couldn't even believe it- I was getting a blowjob! For the first time after two years in relationship, I was getting a blowjob from my mistress. It lasted for about 5 minutes. After that, she said, "Since it's your birthday, I grant you one orgasm", and opened my eyes. With her permission, I started stroking and came within two minutes.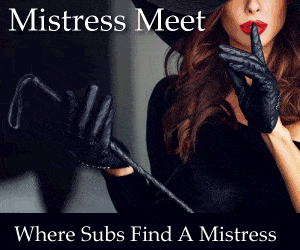 A few minutes passed. Suddenly, she got up and looked into my eyes. I could see the expressions on her face changing. She said, "I have another gift for you. And if you refuse it, that will be your last orgasm in life."
Anyway, I'm not used to say no to her. Whatever she says, I agree. So I said OK, and she took out a chastity cage- CB6000 out of her bag. When she said I was not allowed to refuse the gift, I thought it would be something like a cane, handcuffs, panties or something. A chastity cage was the least expected thing for me at the moment!
Ever since that day, I wear the cage regularly. Once in a while, I have to travel to other cities by flight as a part of my job. For such occasions, she removes my cage, and makes some mark on my penis with a gel pen or ink pen (mostly her signature), and puts a sellotape over it. When I return, I am supposed to show the sign to her. So if I try to masturbate while on the tour, she gets to know it immediately!
Since I don't have a roommate, we spend most of the time at my place after work. Sometimes if her roommate is out, she takes me to her place. That day, I have to clean her apartment, clean all the utensils, wash all the clothes of hers as well as her roommate's, and occasionally, clean the bathroom as well. Her roommate knows that she has a submissive boyfriend, but thankfully has never seen me at service.
At my place, we have a calendar hung on a wall, on which is marked my release date. Normally, I am allowed two orgasms per month. So, after everytime she releases me, she marks the next release date, exactly two weeks after. Good behavior and obedience makes the release date shift backwards. But if I ever fail to a task properly, she pushes the date forward and extends my chastity sentence. My longest sentence till now was of almost two months.
Almost 4 days every week, she sleeps at my place only. For every such day, we have a strict schedule for me. Firstly, I have to sleep naked. I am never allowed to wear clothes around her unless we are with other people. If it's cold, she gives me a blanket. In the morning, I have to wake up before she does. My day starts with making her tea, which she likes to have in bed. Once the tea is ready is ready, I go to wake her up.
The only way I am allowed to wake her up, is by going down on her and not stopping unless she is up! For her, every day starts with nice oral sex! After she wakes up, I warm up the tea and present it to her.
Her favorite place to sit is my face! My mistress has a thing for ass. Ass worship is really important for her. She has her tea while I worship her ass. Right after that, I follow her to the bathroom. The only morning drink I am allowed to have is the pure, priceless liquid by my goddess- her urine. I lie on the bathroom floor, she sits above my face and delivers me my morning drink.
After that, it is time for bath. While having bath, I am allowed to take off my chastity cage, for cleansing purpose- strictly under her supervision. She brings the key to my cage and unlocks it. I take it off, wash it and hand it over to her. Once I am done with washing my penis, she locks it up back! It all has to happen in front of her eyes. Someday if she is not there with me in the morning, I am not allowed to clean the cage.
Usually, once or twice a month I have a release day, depending on she finds my behavior. However, she made a rule a new rule about 4 months ago, that, at least one of my body parts has to be caged or tied every time! That means, if I want to get my cage unlocked, I will have to let her tie up my hands first with a rope! And she wouldn't untie my hands until she locks back my cage.
Whenever she decides to unlock my chastity cage, she gives me a handjob. My hands are tied behind my back. So it's entirely her decision whether to let me cum, just edge me for a while or ruin my orgasm. Obviously, most of the times she prefers edging or ruined orgasm!
If I remember correctly, my last satisfying orgasm was about 4 or 5 months ago. On the other hand, I owe her at least two orgasms every day- all using my mouth and sometimes fingers!
Despite all the difficulties, I love serving my goddess! I am more than happy to do each and every thing she tells me to do.
Currently, we are planning to try something new, something more intense. An evening when I will be serving her as usual, along with a group of her female friends! I don't know how it will work out, but as long as her friends are trustworthy, I guess it will be fun!
By Tejas