My name is jenna…I always knew my boyfriend was a good person..he is fun friendly and has a nice heart. But our relationship was just ok…he never made me feel special…he was selfish in many ways…i stayed with him for over a year…what really bothered me is that our sex life was never good …and it was getting worse.
I was ready to break up with brad ..i felt I deserved more .
I also had 2 young boys 6 and 9….i needed a good father for kids too. But then a girlfriend of me told me about male chastity or a cage…she said it controls his cums and sex life. The longer brad goes without cumming the better person he would become.
My friend said tbis worked wonders for the relationship…and they really had the best relationship. I was now really motivated to learn about what a cage could do to my relationship. Could having my boyfriend wearing a cage change this relationship.
After a full month of researching and learning all the benefits that wearing a male cage could bring to the table I was now 100 percent convince brad needs the cage or this relationship is over. I invited brad over on a night my kids were with there father. Being divorce my kids are with my ex every other weekend…he is a terrible dad but that's another story for another day. It was almost 7pm …brad would be over any minute.
When he came in I told him that I was not happy and that we need to make huge changes or I'm moving on. Brad was so surprised. He thought our relationship was great and that I was happy. Like I said brad is a good person but he was in space. I said to him it's not good and explained all the things wrong.he was almost crying. I could tell he wanted this relationship saved and that was a good thing. I was now ready to hit him between the lines about the cage.
"Brad. I want you to be open about something..i want your penis in a chastity cage.in this cage you will not be able to at with yourself or have any pleasure from your penis when your in this cage." After 4 hours of explaining to him why and what it is he agreed. He said he love me so much he would do almost anything. 1 week later his cage came in. A cb6000…that night I put it on him and took the keys.
I told him i wanted to go at last 3 months in cage…thst means he could not come for 3 months .He agreed. Part 3 I noticed the difference in brad right away. He is a new guy completely. Just 3 weeks later he is willing to do almost anything for me. 6 weeks he is now the perfect boyfriend and famous roll model to my kids. Our sex has been amazing. He now uses his lips and tongue and yes dildo…but he can never fun.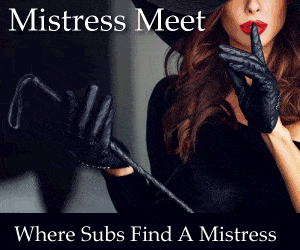 The longer he goes without cumming the better person and boyfriend he becomes..and the better our sex is. 3 months will be tomorrow…my goal is to convince him to do 1 year next time….how I look at it is everyone is so happy with cage why not go longer. Today was 3 months. Brad has been so good . I took the cage off but told him it has to go right back on after he cumd…he understood and agreed. Once the cage came off brad tried so hard to have sex with me.
Brad wanted to fuck me so badly…but after 3 months in the cage he could not get hard. I felt bad. It's very common for a guy to have a problem getting hard after being locked up for a while. I gave brad a blow job…with in 1 minute he came… sdo quick…he said it felt amazing best fun ever.
But he and I was so sad he came so quickly. As promised I put the cage right back on. Then he asked me if he had to wait 3 months again. I said no…..this time longer…i explained since he did so good this time a full year. We argued for an hour. But brad had no choice and I one. This was the best year of my life. Brad asked me to Marry him. He is amazing with my kids. He's great around home. And our sex life is amazing. This cb6000 male cage has made me my kids and brad so happy….im now reading about men who go permanent,,,,forever in cage…that means he will never fun again…i really want this but we will do it in baby steps.
I know if brad goes permanent he will never cheat never divorce and always want to make me happy. Girls….trust me. Make your man wear a cage. He will in return make you so happy…and sex is better without cage. I think of sex sometimes…down the road I will get brad to allow me to have sex with someone else. Just for sex…I will let you know how that goes
He is a new person since his cage. It saved us!
Jenna