New here and hoping to find the best chastity device. I have a P.A. piercing.
Topic starter
21/06/2019 11:16 pm
So the title sort of sums it up. I had a piercing done about a year ago and prior to that i had experimented with chastity. Some devices i was able to escape from relatively easily.  Now with my piercing i am sure there is a perfect way to ensure i can't escape. Can anyone reccomend a good device please.
I would NOT recommend the PA-5000, I have had three all in different sizes, and all three have broken while I was wearing it.
I have not had any other PA devices, but am looking into getting one in the next week or two.
The two top contenders for me currently are the Evotionwearables Bijou, and the Locklust Penicap. The Bijou is a little pricey, at $249 before shipping, or any of the optional customizations. The Penicap however is more affordable at $184 shipped, that is for the longer one, and in the color pink.
I am still researching them, and if I get one, I will be glad to give you a review of it.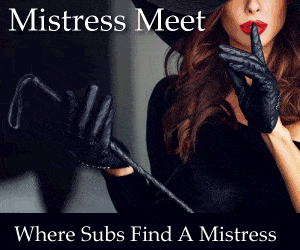 Also, what gauge is your PA? Most devices I have seen call for at least a 6 gauge or larger.
@sissyjodie
I am being moved to a Rigid chastity model 1 next week. I am un cut and have a P.A. (finally gauged up to a 6) this i think is one of the best options i also considered the evotion wearables but she was concerned about the foreskin being retracted and edema. The penicap allows me to touch too much of what i am not allowed to touch. Rigid chastity makes an "S" hook model for their cages that is easier for uncut guys to wear. I am going on 2 months without release right now but i am looking forward to being put into the rigid cage.
Funny. Men always think technical when it comes to chastity. What model, what material, exactly the right size, with urethreal tube or not, spikes, anti-pullout or not, what type of basic ring or tube... now there comes up that electronic trash with managing the cage via Apps ob wifi and so on.
Hubby once has been equal to this. I didn't know better, hence I joined in. My mentor told me what it really means to KEEP a man chaste and I had to realize: Its all about the dominant womanin the FLR (or the dominant man in gay partnerships) and her power, its how strong she manages it. Thats all.
Cages are just remindiung tools:
You ARE KEPT chaste - don't you feel it down there?
You are under SURVEILLANCE - dont even think about breaking it or move your little thingy out!
You do NOT DETERMINE your sexuality and penis - You have to ask for every little damn thing, and that without any right for fulfillment
Cages remind You of all that - and they remind You that Your Mistress demands and watches of this.