Topic starter
12/09/2018 9:35 pm
I don't know about everyone else, but I have to sit down to pee when I'm caged. I don't hate it. It adds a whole new layer to my submission. It makes me feel even more like the woman in the relationship and I love it. Does anyone else sit down?
I have several devices and all but one require me to sit down to pee. 
I don't mind it one bit but if I'm out with the guys having a few beers it's nice to be a le to stand and pee. Just have to get real close to urinal so nobody sees.
I would like to be taught the correct way to do so/
You can get away with pissing stood up, however but there a few problems;
1. It's very difficult to control, and not make a mess
2. At urinals, other people may see
3.Why would you not?! Personally, it adds to the whole experience of not having a 'proper penis'; as in one that functions like normal. Females (if you have  female KH) have to sit, and when caged, your manhood is as good as theirs! Furthermore, there are few acts more emasculating and demaeaning than being forced to wee like a girl, which should be a lesson and experience to all chastity users!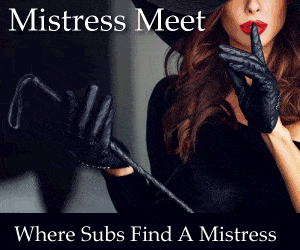 i think that sitting to pee should be a regular rule and part of the submission.  my Mistress has not ever commented on it, but i have always assumed that sitting down is part of the humiliation and submission.
I allways sit down, otherwise its a mess.
The Holy Trainer v3 allows for you to urinate standing up. depending on the model of tube, it may make your balls wet. but a little toilet paper to clean up and your done.
it's better to sit down. I m in a gay relationship and my Master expects me to sit.
the fact that you are caged means you are really not a male but a sissy bitch which means you must sit to pee like a proper womanand i am suprised you are allowed to go out with the boys for a beer-you should be with your owner serving their needs
Hi gurls, after reading the post and comments I had to chime in. I'm not caged often right now, my current Girlfriend/Miss licks to use my gurl dick too much for her own pleasure to fool with a cage every time. We do have a cage tho and sometimes she makes me wear it... buttttt no matter if my gurl dick is caged or not, I ALWAYS sit to pee! I do it out of respect for real men mostly, I had a girlfriend a long time ago (like 7-8 years)tell me to always sit to pee out of respect for real men. Also, I wear panties daily and I feel like I'm just supposed to sit, it's the right thing to do so I do it. It's simple as that lol sissies sit to pee 🙂
I have a catheter and nappy so not a problem for me. 
I wear chastity cage once and a while but if I am wearing it or not I always sit and pee I also wear a bra and panties every day .And as am home all day right now I wear skirts all day so I feel no need to stand I just sit down and pee like a proper gurl I also will sit and pee in a public restroom.
I sat before being caged. I didnt pee everywhere n I liked to relax n just chill. now of course with the cock cage I HAVE to sit. Tried once to stand n piss and made such a mess it was almost funny. 
Of course now to add insult to injury.....one....having to ALWAYS sit like a female but now guys.....dont know bout how many of ya'll.......but I have to take a small bit of tissue n wipe myself like its a vagina or something. I look back into the toilet n cannot tell if it was me....or my wife. 
I am in a gay relationship with two well hung black masters. I m forced to piss in cup and drink it.