Topic starter
09/09/2018 10:04 pm
What's the longest you've ever gone in a cage without an orgasm? I'm just curious. I'm going on my third month now. I feel like just a slight breeze would make me release if I were let out. I like the challenge, though. My Mistress loves to work me up just to make me suffer more.
95 days is my limit.  And I have done it three times.  I wear a steel cage, small, with the concealed cam lock, that was less than $30 on ebay, although i was wearing (and still do sometimes) a Mature Metal jailbird with security screw  for variety.
It seems like I can go about 45 days before I start to develop some skin irritation from the stainless steel pressing against the skin, and I need to take a 5 day break or so before being locked back up.   I don't really count that as being out of chastity since I don't get to climax in that period.  I would love to be able to go the full 90 days but the only way I can see that happening is if we develop a more regular release schedule where i would get a day or evening break on occasion.
We know of some one who is selling a my-steel chastity belt and are giving some consideration to aquiring that for another level of intensity.  We shall see.  It has been quite the journey from where we started two years ago.
R.
There were two stints lasting about 2.5 weeks, locked in steal. On one occaision my ex said she'd unlock me before she saw her family for 2 weeks; and then 'accidentally' took the keys. The other happened because I pissed her off, so when she locked me next, she just didn't take it off (bitch, but boy was I sorry)!
For us, it was less about not cuming, and more about her looking after what's hers, in the same way you would lock your house. And it also meant she decided when and how we had sex, which was why I think she suggested it!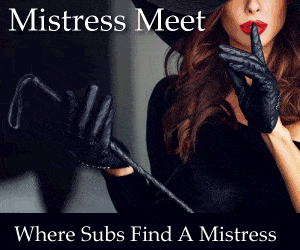 2 years and 8 months. One of the benefits of having a proffesional cruel Mistress. The first years was very hard and very scary but now i just can't imagine myself without the cage.
longest was 4 weeks,, but that was because they conspired to keep me locked up!!
My previous KH had me locked up for 6 months in a Rikers cage, with only once a week release for cleaning.
2 years in original CB6000s metal cages cause irritation plastic is so much better.
I am self locked. Committed to a life of permanent chastity, locked forever. 24/7/365. After a short period of time along the way, I completely lost any desire to come out of my chastity device. I love chastity and could never leave the constant euphoria of my life locked. I can't explain how, why, this happened. My urges to stay locked up are far stronger than an urge for release. I have total and constant satisfaction. Start date 12/31/17. To date nearing 13 months.
I kind of know how you feel.  I ordered a device months ago, tried it out, but for reasons I cannot understand, I did not continue with being self locked so I forgot about it.  Then not long afterwards, I started thinking, damn, I felt better being locked up.  It just did not feel right, not being locked up.  So, I ordered another device and same night I got it, on it went.  Feels much more natural being locked up, 
She has gradually increased the lenght of time, the longest streak being 9 months. but i know She was having a greater dream about my chastity, and it has recently begun: eternity. yes, lifelong. i got my 3rd and last climax in 3 years. it is as scary as enthralling, and definitely wouldn't have done with just anyone but Her. 
the diary is published on a YT channel named servant bertha, for those who are interested to learn more
We just did a stretch of 42 days without relief. That was tough. I used to masturbate 3 times a day for years and years. She has curtailed that!!
9 months
My pennis shink 2 cm
I am also self locked.  I first purchased a cage several months ago, used it on and off, never for longer then a day or two.  Anyway, I took it off one night, put it away, and then after maybe a month it so, I had to have it back on, locked again.  The more I thought about it, the more intense my feelings got to have to be locked back up again.  So, this past Sunday night I locked back up again, and have been so for 3 and a half days now, with no desire whatsoever to be unlocked.  It just feels natural and right to stay locked up for good.  It's a small cage, so no erection is possible, and I prefer it that way.  
I'm also self locked for over six weeks now. I like the feel of my stainless steel adjustable cock cage it is over a pound in weight. I have a five inch chatter  in me. I drilled  holes in the line up pins so I could put locks in them. I have three locks no it plus I have put glue in the locks so I can not take it off. With out cutting the locks. My goal is to keep it on for six months maybe a hole year
Longest I've gone was a month. My KH needed me by that point but now officially being cuckolded. It's recently been told far much longer. She has really taken to this... Yikes, be careful what you wish for ya!